Lynn loves coming to work at her Staff Accountant position at Saint Raphael Roofing. With a bachelor's degree in accounting from The University of Michigan, and ten plus years working as an accountant in the medical field and at the world headquarters for a major retailer, she thrives on learning and growing in her career. She enjoys helping our customers, many of whom have been through some hardships in recent times.
Lynn has learned much about construction, and, specifically the roofing process, and is always thinking of ways to collaborate with the team to develop improvements in processes to better serve our customers. She really values the opportunity to work with so many skilled and talented co-workers.
Over the years, when not working in the field of accounting, she has explored other endeavors such as retail management, and even spent 4 years working as an art instructor for The Boys & Girls Clubs of America. Other passions that Lynn enjoys are tennis, golf, pickleball and healthy cooking.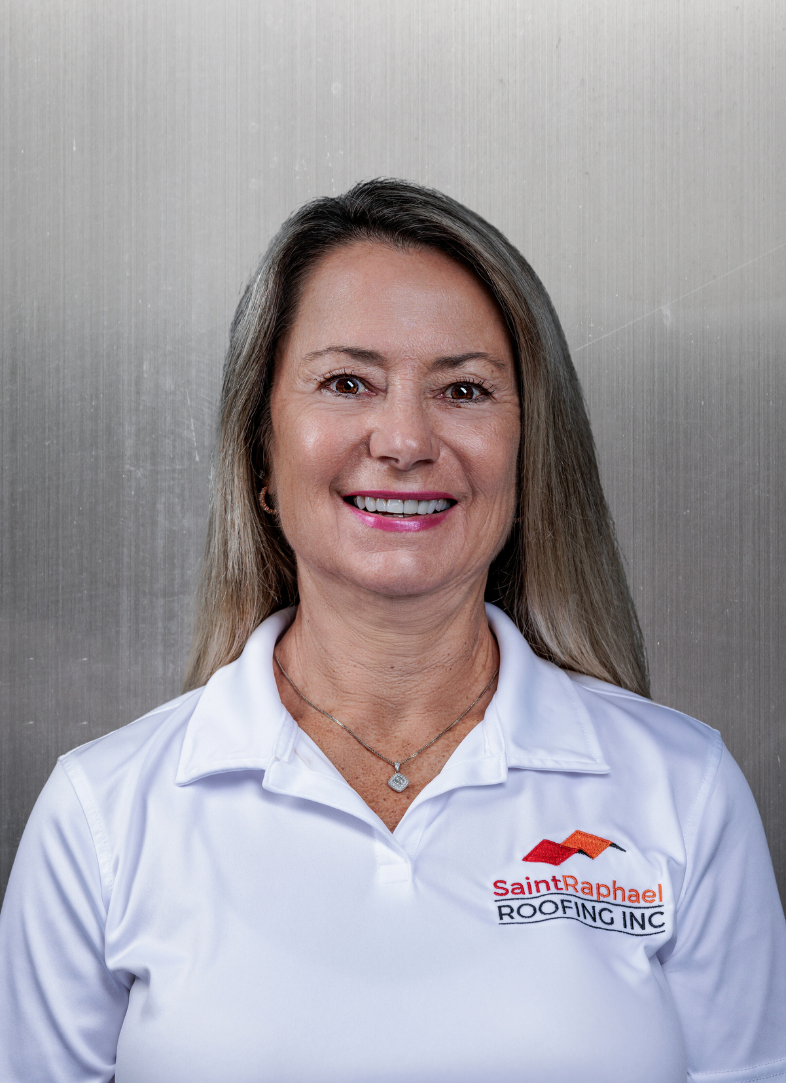 Joined Saint Raphael Roofing in 2022
Mission Focused & Performance Driven

Safety: The safety of our customers, employees, and community is of the utmost importance.
Customer Satisfaction: Customers are the reason we exist. We strive to be easy to work with and reliable in all ways. We provide high quality products, craftsmanship and outstanding communications.
Respect For All People: We strive to treat all customers, vendors, co-workers, and others as friends and neighbors. We treat them in the same manner as we would like to be treated.
Integrity: Our business is built on trust. We will adhere to all applicable codes and regulations. Our communications with customers, with each other, and with the community will be open and transparent.
Teamwork: We succeed as a team. We must all do our part.