ADESO® Self-Adhered Membranes
Adesso self-adhered membranes are a high quality waterproofing system designed for many roofing applications. The innovative design allows for faster and more cost effective installation as well as superior performance. As an industry leader, Polyglass continues to outdo its competition  in providing superior adhesion as proven by third-party conducted tests. Polyglass products are considered innovative because of the features and benefits that come with them.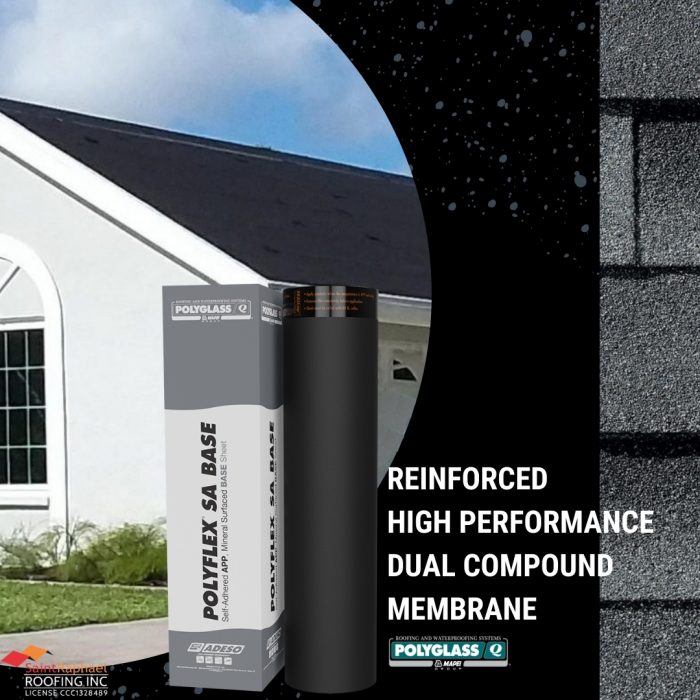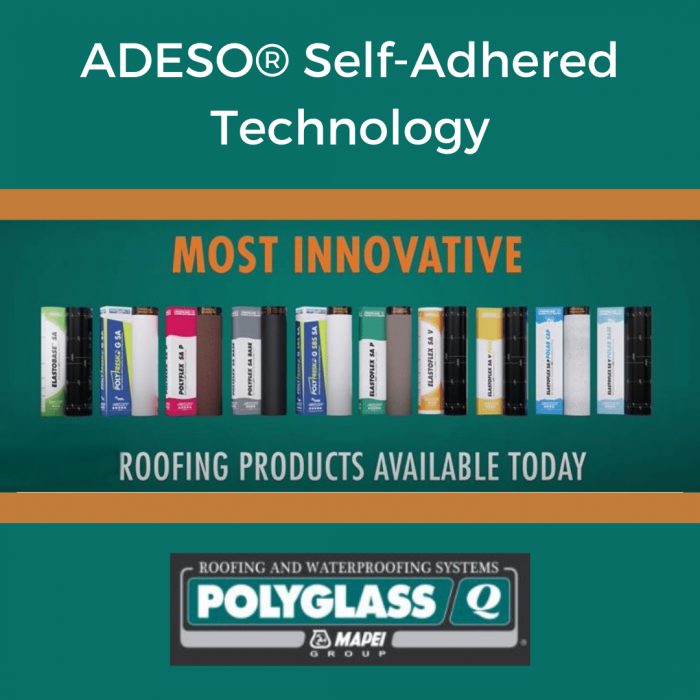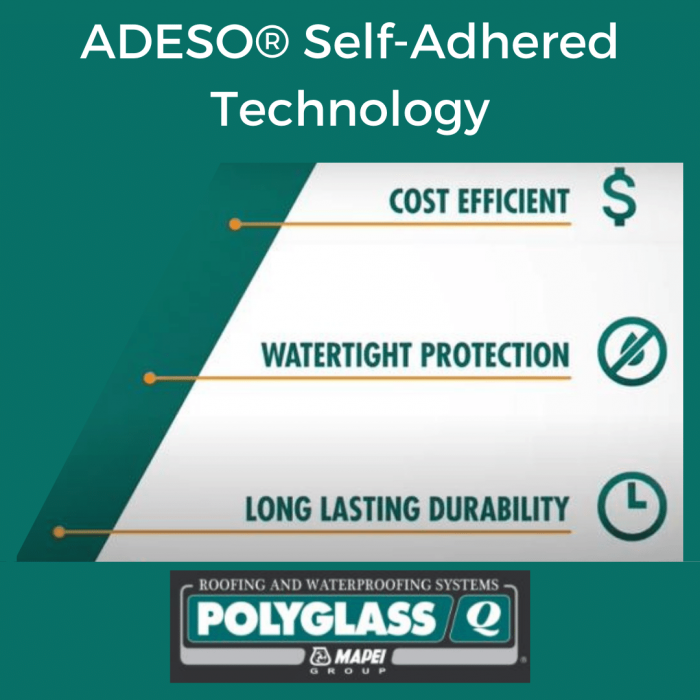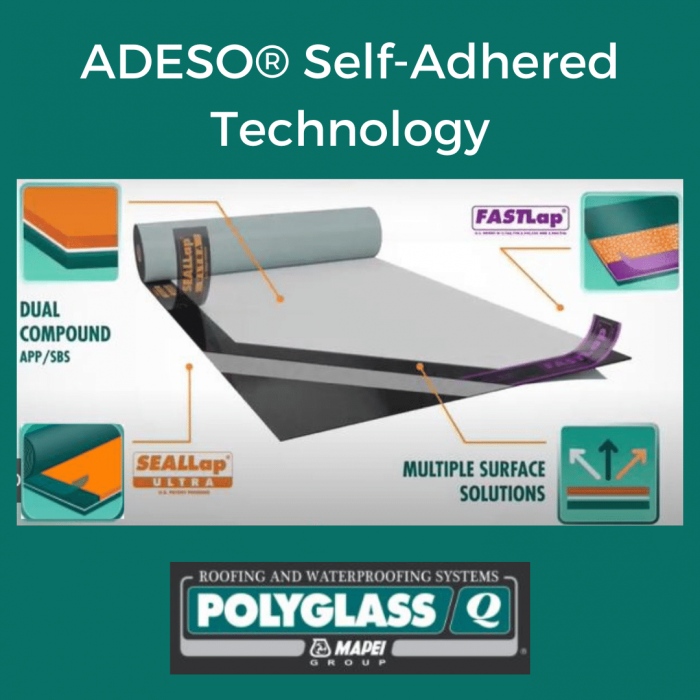 Adeso's line up includes a wide variety of modified bitumen membranes as well as roof underlayments, all designed for a multitude of roofing applications. 
Adeso's self-adhered technology is designed for long-term waterproofing performance on both residential and commercial applications alike. Some of Adeso's roof coating products also offer high reflectivity which helps keep temperatures comfortable and reduce energy costs.
ADESO's products come in rolls that are laid out and attached to the roofing system with their self-adhered technology. This technology boasts an aggressive self-adhesive compound on the bottom of the roll and comes in many versions, each developed to bond and integrate with different roofing materials and conditions. This allows the membrane to be used on a multitude of roofing substrates that provides an instant water-tight seal upon installation. Products include both waterproofing underlayment membranes as well as durable roofing substrates depending on the requirements of the project.
All Adeso Self-Adhered Technology products are made for long-term use. According to third-party testing, their formulas and technologies are performing better than competitors. As the largest manufacturer of self-adhered membranes in the U.S., you can be assured there are a variety of choices available to make sure that your roofing needs are taken care of regardless of your location or roof requirements.
All products come with long-term warranty plans up to 50 years depending on the products used. Polyglass has been an industry leader for many years and their Adeso self-adhering roofing materials are built for long-term performance you can trust.