Garry has joined Saint Raphael Roofing to provide leadership and expertise to help everyone focus on further improving the safe operations and safety culture within the company. It is his role to develop, implement and continuously improve a comprehensive safety program. During his 27 years in the United States Army, Garry developed a true passion for safety and saw it as an integral part of every process and project. He observed that good leaders incorporated safety into their leadership style and trained their people to do the right things in the right way. He has worked to build his leadership skills to reflect those high standards.
To ensure that his co-workers always keep safety front of mind, Garry has learned to look at all aspects of work wholistically. As he saw in the army, this starts with training. 
For Saint Raphael Roofing, Garry must determine what training is needed, how to deliver it, and then how to continually reinforce the training through developing the culture to the point where employees live and work safely each day and assist each other to do the right things in the right ways. In addition to training and knowledge, the team must have the right personal protective equipment (PPE) and tools, all of which must be in good working order. Garry inspects all the equipment before the start of each job to ensure it is set up correctly and working as designed. He ensures that everyone has what they need to be successful.
Garry believes in servant leadership and that a successful project must have input from every member of the team. He seeks to involve everyone, ensure that everyone is heard, and works to build trust throughout the team. In this way nothing falls through or is forgotten, and all team members move forward together as a cohesive unit, leaving no one behind. Garry tries to make every day a great day. He will help anyone he can. He wants to leave nothing undone that could have helped someone. He doesn't want anyone to leave with a question he could have answered.
Garry has prepared extensively for this mission. In addition to all his military training, he holds Bachelor's and Master's Degrees in Occupational Health & Safety from Columbia Southern University, is a member of several professional associations, and holds numerous certifications as a Safety and Health Professional from a number of agencies and organizations. Through these organizations and continued training, he has learned both the foundations of safety in general along with the nuances and specific needs of the industries in which he has worked since leaving the military. Garry wants to ensure that all his co-workers go home from work each day in the same condition as when they arrived.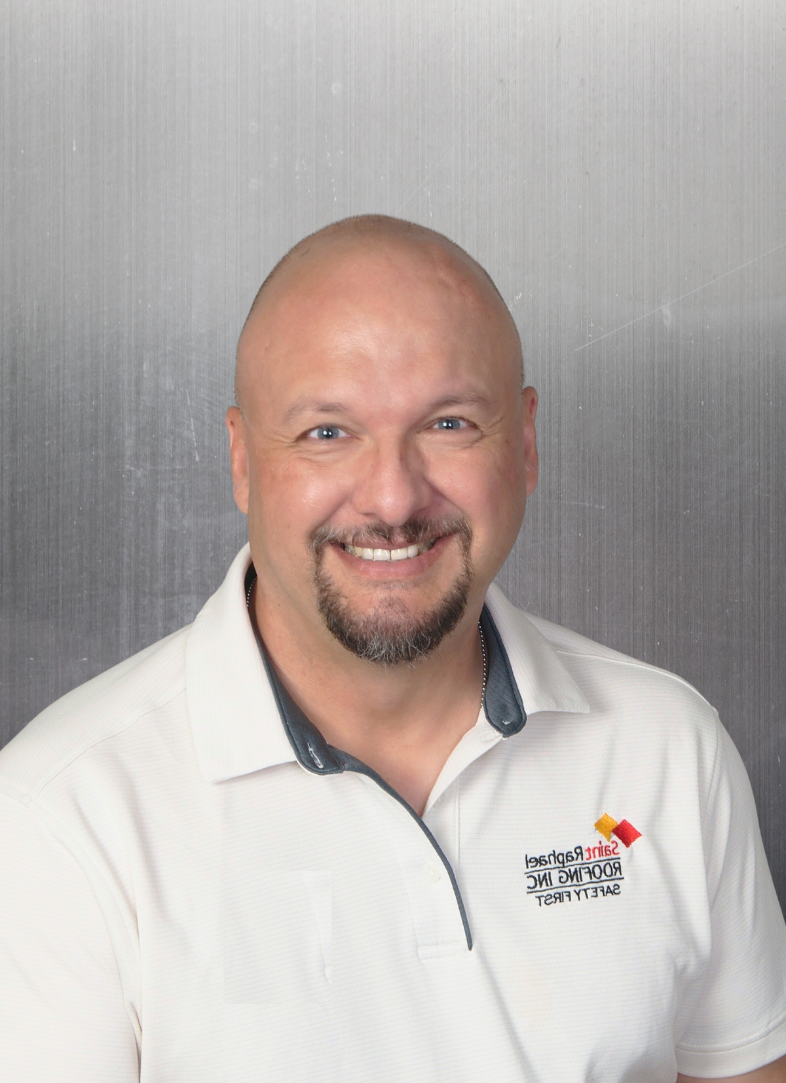 Joined Saint Raphael Roofing in 2022
Mission Focused & Performance Driven
Safety: The safety of our customers, employees, and community is of the utmost importance.
Customer Satisfaction: Customers are the reason we exist. We strive to be easy to work with and reliable in all ways. We provide high quality products, craftsmanship and outstanding communications.
Respect For All People: We strive to treat all customers, vendors, co-workers, and others as friends and neighbors. We treat them in the same manner as we would like to be treated.
Integrity: Our business is built on trust. We will adhere to all applicable codes and regulations. Our communications with customers, with each other, and with the community will be open and transparent.
Teamwork: We succeed as a team. We must all do our part.