Tim is the Roofing Consultant for Saint Raphael Roofing. He is also an outstanding performer in sales and has responsibility for relationship management with several builders. Tim joined the company as the Field Supervisor for roof replacement crews and quickly developed into his current role based on his superior performance and excellent customer satisfaction. Tim credits his success to doing what he says he will do, a high level of customer focus, and the technical, planning, and leadership skills he developed as a U.S. Army Officer and as a former independent businessman in the construction industry. Tim is also grateful for being raised by terrific parents who taught him to do things right and treat people well. His father had high standards and taught by example how to do things right, and his mother showed him how to be thoughtful, kind, and respectful to all people.
The ability to clearly communicate with customers to describe, both verbally and in writing, what they are buying and how it will be installed is essential in Tim's work.
He loves people, so spending the time to ensure the client fully understands and is comfortable with the project is not an issue for him. He clearly articulates the differences in their products and services. Tim is also highly skilled at trouble shooting roof issues. He is expert at diagnosing leaks and other needs such as coatings or water proofing, as well as evaluating roofs for repair or replacement. Clear communications are also essential within the company. According to Tim, clarity and commitment yield success in sales and satisfied customers. There should be no surprises for the work crews or the owners.
Tim is active in his church, serving as a Life Group Leader and Men's Group Discipleship Leader. He and his wife, Nicki, have been married for 9 years and have been foster parents for 4 years. They are hoping to adopt. They have a heart for children in need of a home and love. He is a graduate of the College of William and Mary and played varsity football there while earning a Bachelor's Degree in International Relations. Tim was in the Army ROTC program and upon graduation served his country for six years as a Field Artillery Officer.
Proud of Saint Raphael Roofing's products and services, Tim believes that great projects are a result of foresight and planning. Doing things correctly even before the project starts and following through until everything is finished is of utmost importance. Tim is wired to get things done and get issues resolved. He believes in and practices the 'sundown' principle. If a client calls him, the client will have their call returned that day. Tim takes great pride in a providing a quality product to highly satisfied customers.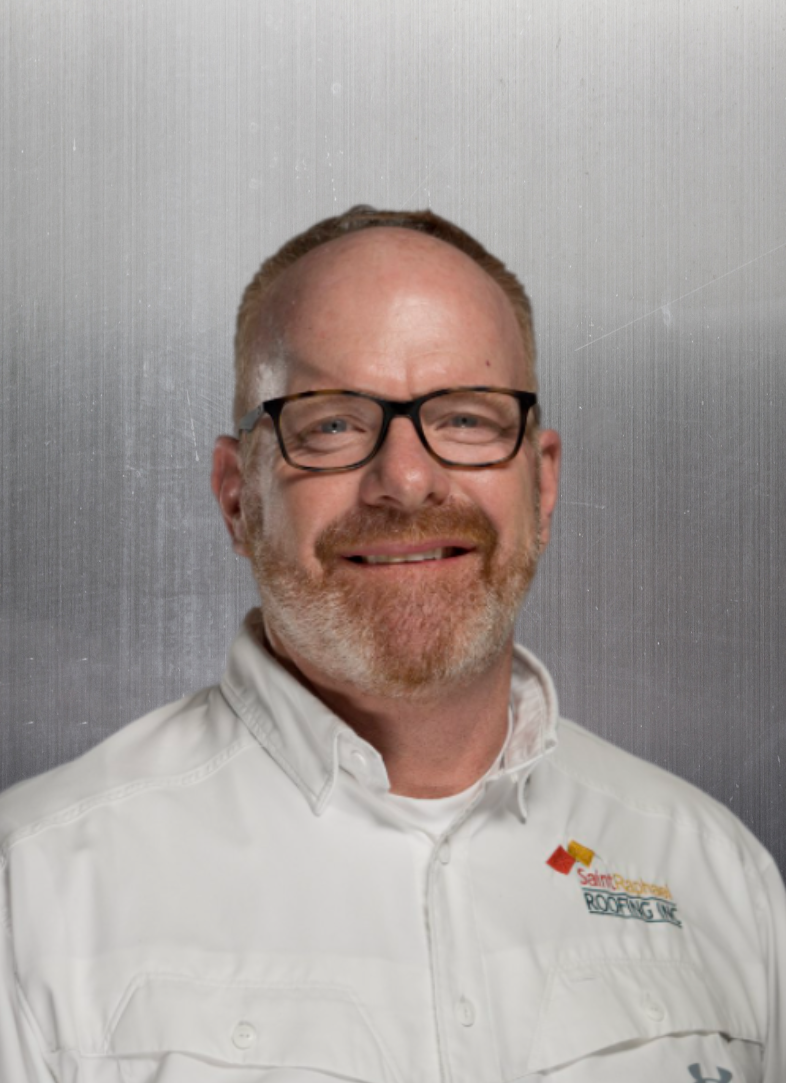 5 years with Saint Raphael Roofing
20 years in the construction industry
Residential Repair/Replacement Projects
Safety: The safety of our customers, employees, and community is of the utmost importance.
Customer Satisfaction: Customers are the reason we exist. We strive to be easy to work with and reliable in all ways. We provide high quality products, craftsmanship and outstanding communications.
Respect For All People: We strive to treat all customers, vendors, co-workers, and others as friends and neighbors. We treat them in the same manner as we would like to be treated.
Integrity: Our business is built on trust. We will adhere to all applicable codes and regulations. Our communications with customers, with each other, and with the community will be open and transparent.
Teamwork: We succeed as a team. We must all do our part.