Shawn is the Operations Manager for Saint Raphael Roofing. He has been with the company for 3 years and has over 10 years in service management and logistics. In his role as Operations Manager, Shawn leads many of the company's internal activities that keep projects on track. He is actively involved in procurement and negotiations with suppliers and with internal processes such as inventory, logistics and vehicle fleet management. Each morning, he meets with all the crews to ensure they have the tools and materials needed for their work. Flexibility and multi-tasking are essential. He is in constant communication with distributors, the sales team, the crews, and others to help keep things running smoothly. He enjoys being part of the team at Saint Raphael Roofing, where everyone gets along well and enjoys working together.
Shawn works hard to meet the challenges of his position. In the current business environment, supplies have decreased due to multi-industry supply chain issues, while demand has remained strong and prices have increased rapidly. It takes commitment and constant communication to keep up with the changes. Shawn strives for great communication with everyone involved from suppliers to the sales team to the work crews. This keeps the projects moving and the customers satisfied.
Being responsible for warehouse and fleet management, safety is always a top concern. Shawn is certified in OSHA 10 and helps lead the company's overall safety program. He has responsibility for fleet maintenance, DOT compliance, and warehouse safety. 
When visiting a job site, he ensures the equipment is safe to operate, employees have and use all appropriate protective equipment, and work areas have been properly identified and roped off.
Prior to joining Saint Raphael Roofing, Shawn worked for a major distributor. While there, he was recognized for his initiative and strong work ethic. He progressed through multiple positions and locations. During this time, he learned much about roofing and construction along with customer service. Shawn credits the manager who trained him with helping to develop his business acumen and ability to communicate with customers in all situations. While working for the distributor, he managed the Saint Raphael Roofing account. Impressed by his broad knowledge base, organized approach, customer service skills, and work ethic, they decided to recruit him for his current position. After several conversations with Saint Rafael Roofing leadership, Shawn decided to join the team.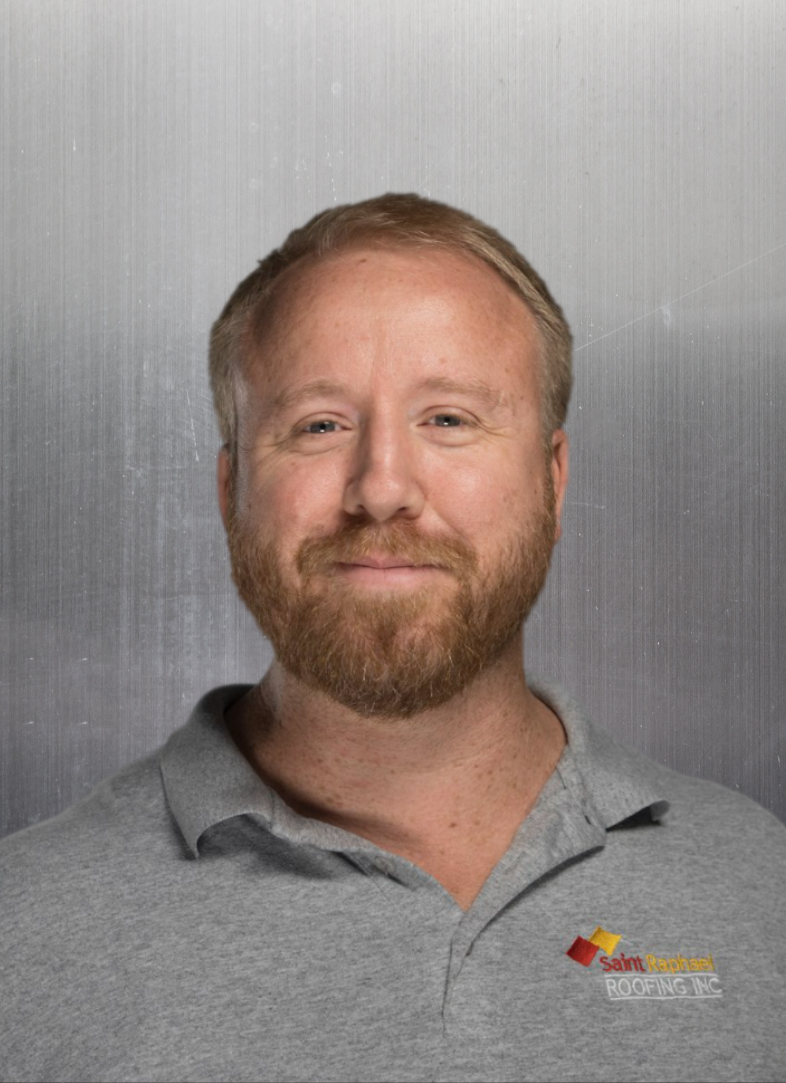 3 years with Saint Raphael Roofing
10+ years in distribution and logistics
Safety: The safety of our customers, employees, and community is of the utmost importance.
Customer Satisfaction: Customers are the reason we exist. We strive to be easy to work with and reliable in all ways. We provide high quality products, craftsmanship and outstanding communications.
Respect For All People: We strive to treat all customers, vendors, co-workers, and others as friends and neighbors. We treat them in the same manner as we would like to be treated.
Integrity: Our business is built on trust. We will adhere to all applicable codes and regulations. Our communications with customers, with each other, and with the community will be open and transparent.
Teamwork: We succeed as a team. We must all do our part.