Hope is the Office manager for Saint Raphael Roofing and is involved with all the production support activities such as customer service, permitting, scheduling, inspections, insurance, some accounting and purchasing. She has been with the company for 9 years, beginning with permitting, and has gradually assumed greater responsibilities within the company. Hope has worked in similar roles in the construction industry for over 20 years. While she plays many parts, Hope says that multi-tasking is over-rated. She prefers to focus on one task at a time, doing it to the best of her ability and then moving on to the next highest priority. No matter what the task though, customers always come first. Customers keep the doors open and Hope works to ensure they are absolutely satisfied. Flexibility is a necessity in this work.
Flexibility was critical when Hurricane Irma hit. Hope learned new things about insurance, construction, building codes, and more while everyone at Saint Raphael Roofing pulled together to help rebuild the community. They worked together through the devastating problems to continue serving the customer in spite of supply chain, transportation, and communication disruptions.
Learning and helping others to learn is important to Hope. Both personal and company growth must be accompanied by learning and by identifying areas for improvement. The employees work together to accomplish this.
Hope enjoys the family atmosphere of the work at Saint Raphael and the long-term relationships she has with her co-workers. Families care for each other and this is evident within the company. The employees are always there for each other and safety is a primary concern.
A successful project is a result of customer satisfaction and quality according to Hope. For a customer to be satisfied, she believes that 360-degree communication with the customer, suppliers, and within the company are all of paramount importance. Quality comes from a focus on efficiency, doing things right the first time, and inspecting for quality control. The customer must be able to count on the company to do and to act as they say they will.
Hope is committed to customer satisfaction. She believes that customers are the number one priority for every person who works at Saint Raphael Roofing. She acknowledges that they may not always make everyone happy, but she emphatically believes that they will try their best to get there! As a 7th generation Floridian, this is Hope's home and she is determined to provide outstanding services and products to the people of Southwest Florida.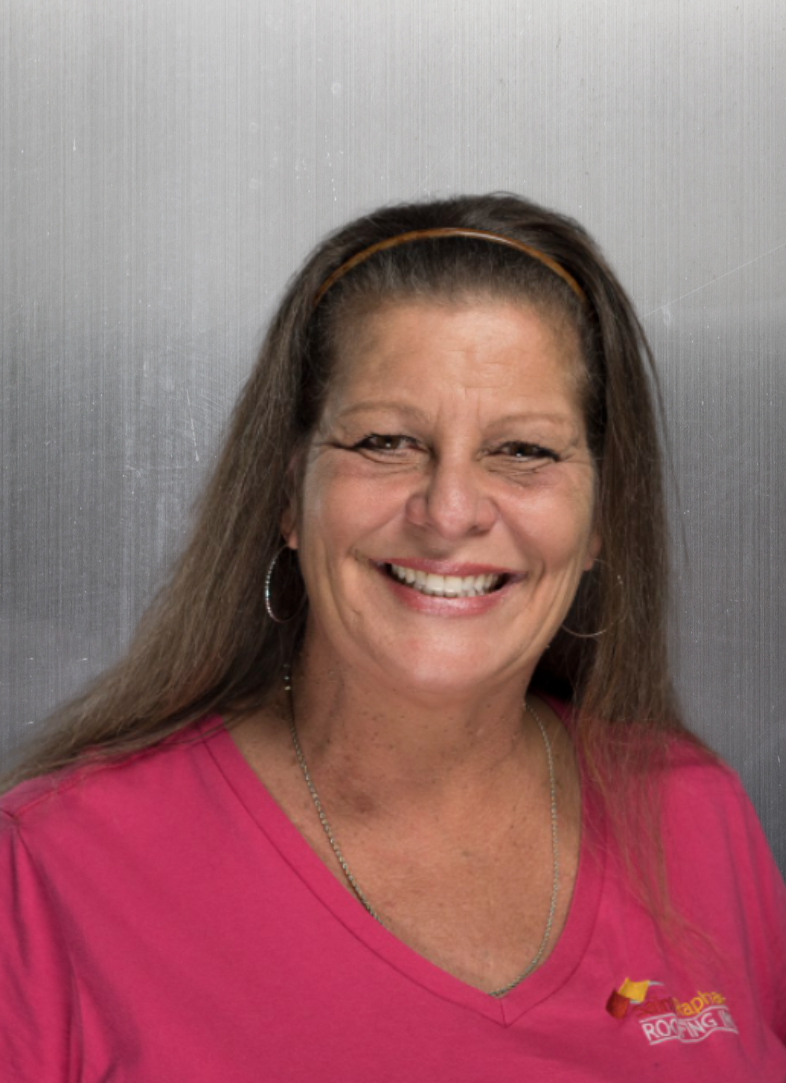 9 years with Saint Raphael Roofing
20+ years in the construction industry
Safety: The safety of our customers, employees, and community is of the utmost importance.
Customer Satisfaction: Customers are the reason we exist. We strive to be easy to work with and reliable in all ways. We provide high quality products, craftsmanship and outstanding communications.
Respect For All People: We strive to treat all customers, vendors, co-workers, and others as friends and neighbors. We treat them in the same manner as we would like to be treated.
Integrity: Our business is built on trust. We will adhere to all applicable codes and regulations. Our communications with customers, with each other, and with the community will be open and transparent.
Teamwork: We succeed as a team. We must all do our part.