The Naples Reserve Clubhouse
Naples Reserve is a community in Southwest Naples, Florida comprised of 11 neighborhoods perfect for those that want to enjoy serene settings and a multitude of recreational activities. Visitors and residents are welcomed with a 245-acre private lake view and bar, pool and gym amenities to name a few. The community is located a short distance from Fifth Avenue South, the Naples Pier, the Naples City Dock and the Naples Historic Palm Cottage.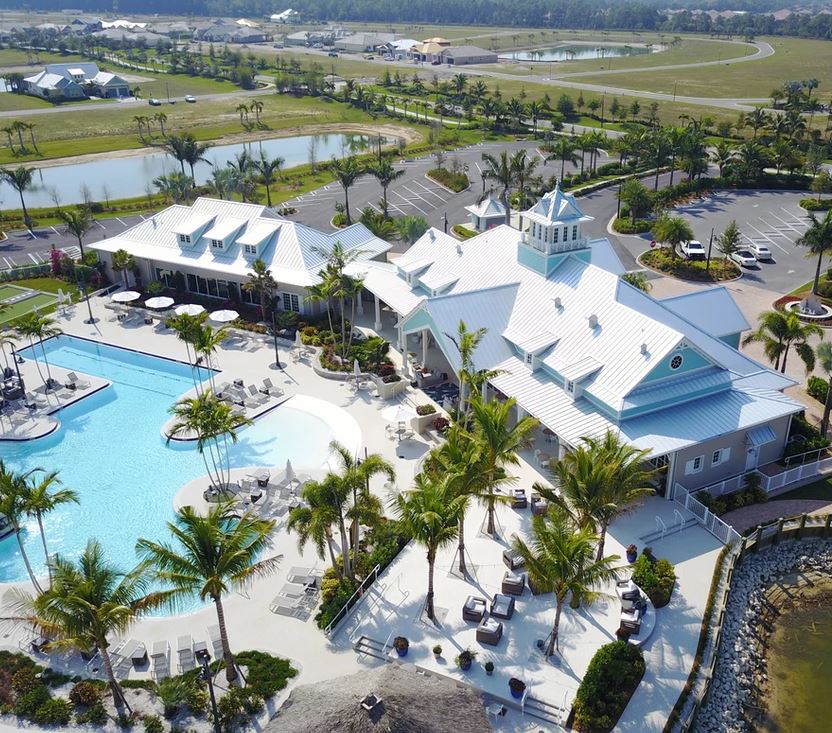 Outdoor bocce and beach volleyball are favorites among the activities enjoyed at the lakefront clubhouse of the Naples Reserve community. The clubhouse is an impressive 5,160-square-foot building which has a grand hall for gathered events, a café and a fireplace to create a cozy ambiance. There is also a Welcome Center promoting the community's neighborhood, homes, and lifestyle activities.
The community was mainly developed by D.R. Horton, Ashton Woods, Stock Signature Homes, Florida Lifestyle Homes, KTS Homes, Lundstrom Development, Marvin Development and McGarvey Custom Homes.
Saint Raphael Roofing was responsible for installing new roofing on the clubhouse and its surrounding structures. Metal was chosen to not only add to the architectural interest of the community's style, but also equip the structures with the long term durability needed to withstand the conditions of its waterside location and regional whether patterns. Learn more about why metal roofing is the best choice for projects like the Naples Reserve clubhouse: About Metal Roofing