Yosep is the Lead Estimator for Saint Raphael Roofing. He joined the company in the past year and has been in the construction or roofing industry since 2016. In addition to estimating, he does some sales work, but is primarily focused on providing high quality estimates for all segments of the business.
During his time in the industry, Yosep has learned to provide estimates that are competitive, accurate and timely. To ensure project success and protect both the customer and the company, the proposal must be generated from an accurate estimate. Yosep has the skills and knowledge base to ensure that all labor and materials are included, and he works hard to negotiate favorable pricing and terms with suppliers.
He works closely with his teammates to be certain that information is accurate and that everything is included. Getting accurate and complete information in the front end is a major part of a successful project.
This work requires a detail-oriented person, who can work at a high pace, has good negotiating skills, and great math skills. Yosep entered the industry in a unique way. He saw an advertisement on a job board for an estimator. The company tested the applicants for their skills in multiple areas of mathematics such as geometry and algebra. Those who scored highest were then offered a job and sent to an estimating school for several months to learn the techniques and technology of estimating for construction projects. Following his training, Yosep worked for a year as an estimator and then added sales to his job for the construction company. He had some great early experiences in his career which helped him to develop his speed, ability to work independently, and attention to detail. He also learned much about products, installation, and the applicable codes and regulations as well as sales and customer service. Yosep has continued to learn and grow, both in his knowledge and skills with estimating and estimating software as well as enlarging his depth and breadth in construction and roofing products and methods.
In the highly competitive roofing industry, Yosep understands that the company is selling both a product, the roofing system, and their work to install it properly. He says that some customers look mostly for price, but all customers look for quality. Saint Raphael Roofing has built its reputation on quality and pleasing the customer with both the product and its installation. He is happy to work for a company with such a good reputation.
Yosep has a Bachelor of Science Degree in Chemistry from the University of Havana and is certified in Edge software, OSHA 30, and Berridge Roofing.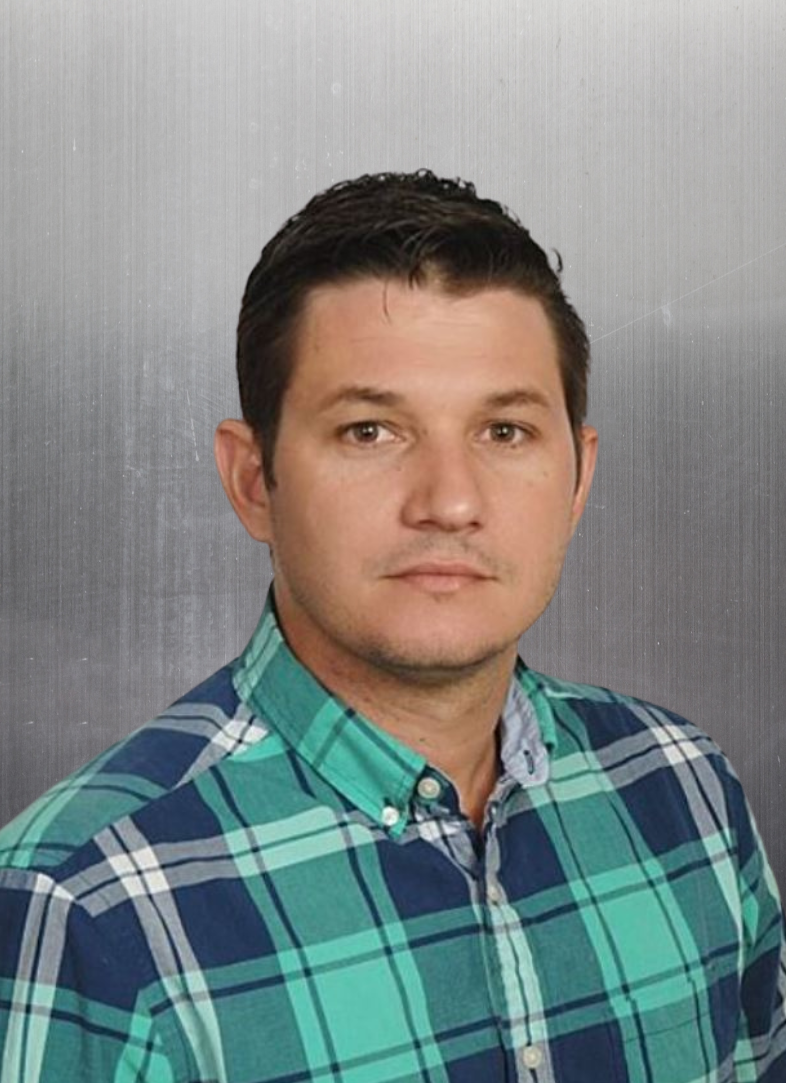 1st year at Saint Raphael Roofing
5 years in roofing & construction
Safety: The safety of our customers, employees, and community is of the utmost importance.
Customer Satisfaction: Customers are the reason we exist. We strive to be easy to work with and reliable in all ways. We provide high quality products, craftsmanship and outstanding communications.
Respect For All People: We strive to treat all customers, vendors, co-workers, and others as friends and neighbors. We treat them in the same manner as we would like to be treated.
Integrity: Our business is built on trust. We will adhere to all applicable codes and regulations. Our communications with customers, with each other, and with the community will be open and transparent.
Teamwork: We succeed as a team. We must all do our part.