Nick is the Manager of the Gutter Division for Saint Raphael Roofing. He has recently joined the company and brings with him great leadership experience and a deep and broad knowledge of the rainware industry. In this role, he is responsible for sales and execution of all commercial and residential gutter related projects.
Prior to joining Saint Raphael Roofing, Nick worked for multiple rainware manufacturing and distributing companies from Ohio to Florida. With over 20 years in the industry, he has accumulated a vast knowledge base of everything from raw materials to finished products and has a record of high performance in diverse roles from his initial job in the warehouse until he was running the business for the owners. He is now happy to be using his knowledge and experience to please customers with the products and superior craftsmanship provided by Saint Raphael Roofing.
Nick was attracted to the company by the culture and working environment. He describes it as being small enough to care about people and products and big enough to provide work with challenges and opportunities. As he works to grow the Gutter Division, he also works to maintain the culture of teamwork, mutual respect, and personal development within the group.
Nick has a lifelong passion for learning, working hard, and treating people with respect. These have been responsible for his success. While working in the warehouse, he would visit the manufacturing floor, asking questions to learn how things were made and would help where possible.
He would also visit the office to learn how things worked there. As his career advanced, he developed his leadership skills and further refined his ability to relate and engage with all people.
As Gutter Division Manager, Nick communicates the need for and serves as an example of working safely, productively, and as part of the team that provides the customer with a high-quality product. All this is done in a way that builds long term relationships based on mutual respect. He credits his mother with teaching him to be kind to others and treat them as he would like to be treated. In all his interactions, he tries to put a smile on the other persons face.
With customers, Nick relies on open, honest communication for both good and bad news. Integrity is essential. A successful project is one where a promise made is a promise kept. The customer is well informed of what will be done, an accurate timeline is provided to them, the project is executed just as promised and at the end, everyone is happy with the new system.
Nick graduated from Sinclair Community College with a Criminal Justice Associates Degree and Police Academy certification.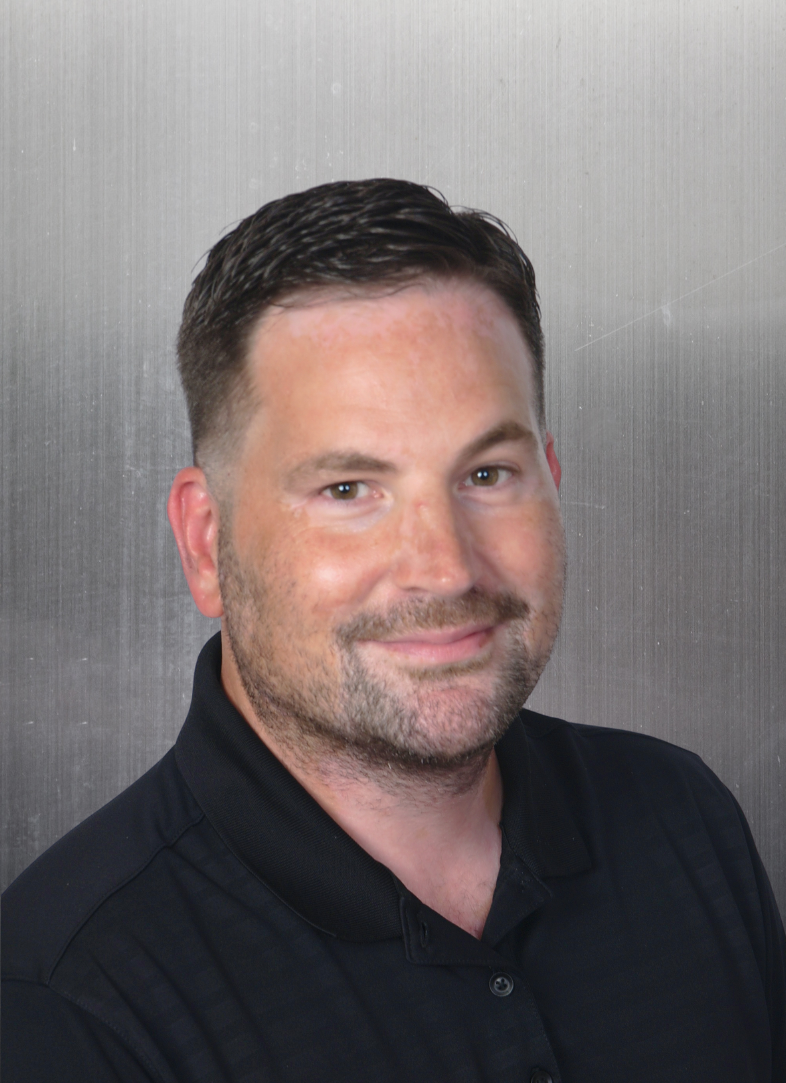 1 year with Saint Raphael Roofing
20+ years in the rainware industry
Safety: The safety of our customers, employees, and community is of the utmost importance.
Customer Satisfaction: Customers are the reason we exist. We strive to be easy to work with and reliable in all ways. We provide high quality products, craftsmanship and outstanding communications.
Respect For All People: We strive to treat all customers, vendors, co-workers, and others as friends and neighbors. We treat them in the same manner as we would like to be treated.
Integrity: Our business is built on trust. We will adhere to all applicable codes and regulations. Our communications with customers, with each other, and with the community will be open and transparent.
Teamwork: We succeed as a team. We must all do our part.