Jim is a Construction Manager for Saint Raphael Roofing. He has been with the company for 2 years and in the construction industry for 40 years. In addition to leading the Commercial Division and working daily with clients to manage both new construction and replacement or repair projects, Jim manages insurance related projects. A former Independent Insurance Adjuster, Jim is highly skilled at working in partnership with owners, Public Adjusters, legal experts and others through complex insurance situations. He was also tasked to learn and lead the Gutter Division until a manager was hired and now has responsibility to oversee the business and help make it successful. He was excited to do the research, learn this area, and help others learn it as well. Jim loves new challenges.
With his strong knowledge base, his influence extended throughout the company from the moment he arrived. Initially, he helped to improve the website and social media presence through a third party to increase awareness of Saint Raphael Roofing capabilities. Jim readily shares his knowledge and experience, helping co-workers develop both personally and professionally.
Jim has the leadership skills and experience to build exceptional teams to lead projects from conception to completion.
Building on a foundation of engagement and trust, he believes successful projects come from great communication with all stakeholders, effective time, cost, and quality management, and driving the project through to full completion.
Within the company, Jim has quickly become a valued resource for training and mentoring and is known for his ability to maintain both quality and project economics. Jim brings a multitude of skills into the role. He has a strong competency set in construction management, people leadership, contract negotiation, sales, estimating, and cost monitoring. He brings experience from his background as a business owner and as an insurance adjuster. His advice and counsel is often sought by others.
Jim loves the culture at Saint Raphael Roofing. When a major contract expired in his last job, suppliers recommended the company to him based on its strong reputation. In discussions with leadership, Jim was attracted to the emphasis on full customer satisfaction and loyalty to clients and employees. A great day for Jim is one where he can see problems and concerns have been resolved and addressed to everyone's satisfaction.
Jim has an Associates Degree in Building Technology from Dean College and a Bachelor of Science in Construction Engineering from Fairleigh Dickinson University.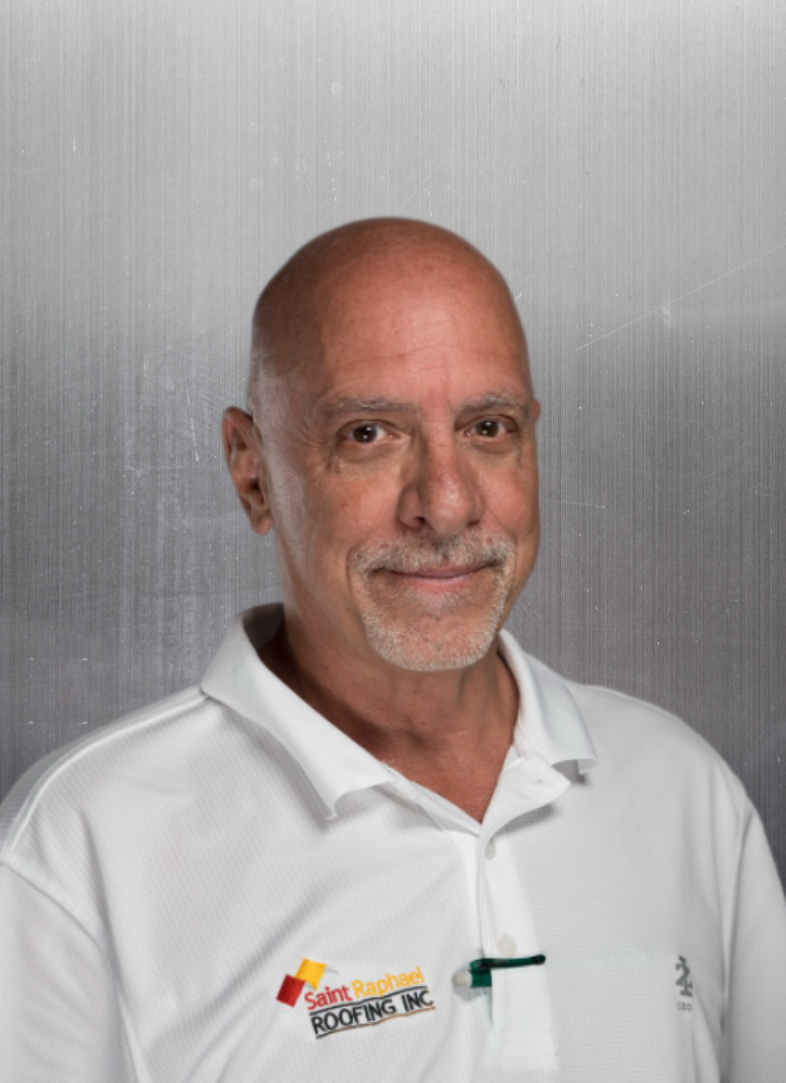 2 years with Saint Raphael Roofing
40 years in the construction industry
Safety: The safety of our customers, employees, and community is of the utmost importance.
Customer Satisfaction: Customers are the reason we exist. We strive to be easy to work with and reliable in all ways. We provide high quality products, craftsmanship and outstanding communications.
Respect For All People: We strive to treat all customers, vendors, co-workers, and others as friends and neighbors. We treat them in the same manner as we would like to be treated.
Integrity: Our business is built on trust. We will adhere to all applicable codes and regulations. Our communications with customers, with each other, and with the community will be open and transparent.
Teamwork: We succeed as a team. We must all do our part.