Captiva Island Fire Station Project
When the Captiva Island Fire Station commissioned a new design for its building, it had two directives: the building should be strong enough to withstand a hurricane disaster and should seamlessly blend with the history of the district through it's architecture.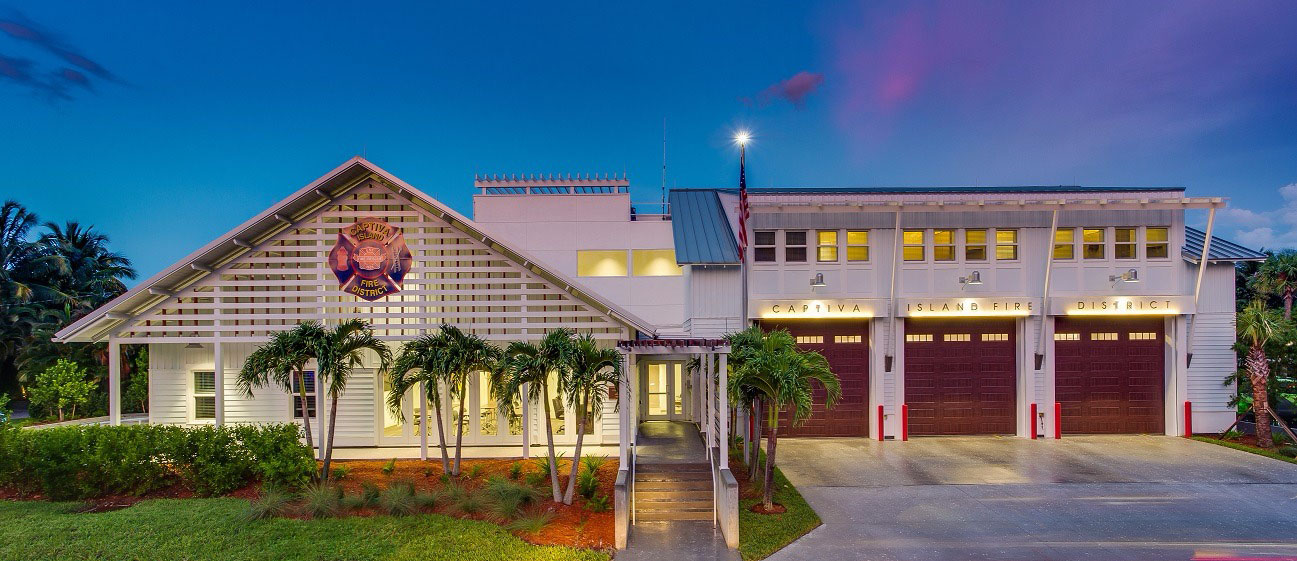 The island has been hit by several hurricanes over the years, so the top priority for this project was to make sure it could be a safe place during a natural disaster. The station was constructed to be a hurricane command center that could tolerate speeds above Miami-Dade codes. According to the architectural firm, Sweet Sparkman Architects, it was a priority to use aluminum metal roofing for its ability to withstand strong winds up to 170 miles per hour and long term performance in coastal conditions.
The beautiful cottage-like design of the Captiva Fire Station was carefully styled to compliment the aesthetic of the surrounding residential neighborhoods. The sunshades, overhangs, and trellises that accessorized the building were also made of metal to uphold the intended function of the station.
Saint Raphael Roofing was contracted to install 7,000 sqft. of mechanically seamed Tite-Loc Plus metal roof panels in a Silversmith finish. Tite-Loc Plus panels were a natural fit for this project since they are manufactured to offset thermal expansion and contraction using a concealed-fastener floating clip system. The Tite-Loc Plus metal roof panels are manufactured by PAC-CLAD Petersen, an industry leader in standing seam and exposed fastener metal fabrication.
Saint Raphael Roofing enjoyed contributing to this project to help achieve the desired end result. Captiva Island can feel safer knowing that its station was built to be as strong and durable as it could be to protect them during hurricane season and year-round. The fire station will no doubt be an integral part of this community for many years to come. 
Visit our design page to explore which roofing material is best for your home.