Daniela is the Bookkeeper for Saint Raphael Roofing. While working to keep all company accounts and finances organized, she also does the company payroll and makes payments to suppliers. Her role is a major undertaking in a growing company like Saint Raphael Roofing. Each month there are thousands of transactions and everything that comes in and everything that goes out must be tracked by being entered into the accounting system and correctly matched with account and project information. In the end, everything must be reconciled, the accounts balanced and closed and ready for review and auditing as needed. Daniela likens this to working on a jigsaw puzzle but that sometimes there is no color differentiation on the pieces to help and there are always new pieces being added.
To survive and thrive in this role takes a person who is highly organized, has a keen eye for detail, likes working with numbers and is both patient and persistent. Daniela has a bachelor's degree in business administration from Florida SouthWestern State College.
Her education helped her develop her knowledge base of the business world and her love for numbers. As her career in banking and finance progressed and through helping her aunt in her business, Daniela further developed the technical, customer service and personal skills needed to be successful. Throughout her career, each job she has performed, from bank teller to banker to relationship manager to bookkeeper, has had some continuity in technical skills and responsibilities but differences as well. The key for Daniela was to always continue learning and building relationships. She is a quick learner, treats others with respect, and she knows how to ask the right questions to make the best decisions for the company and its customers.
Persistence and learning have been hallmarks of Daniela's life. She emigrated with her family to the United States as a teenager and learned that the English she had studied in her native country was not the same as what was spoken here. While working two jobs, she drove to a high school for a year for English classes. This enabled her to get better jobs, attend college, and provided her with a sense of true accomplishment. She now recalls that sensation with joy when others ask her to translate for them.
Daniela enjoys the work environment at Saint Raphael Roofing and the flexibility to balance work and family. She can work from home at times to assist her daughter with schoolwork, volunteer at her school, and be available for other activities. She is proud to work for a company that treats its employees and customers as family.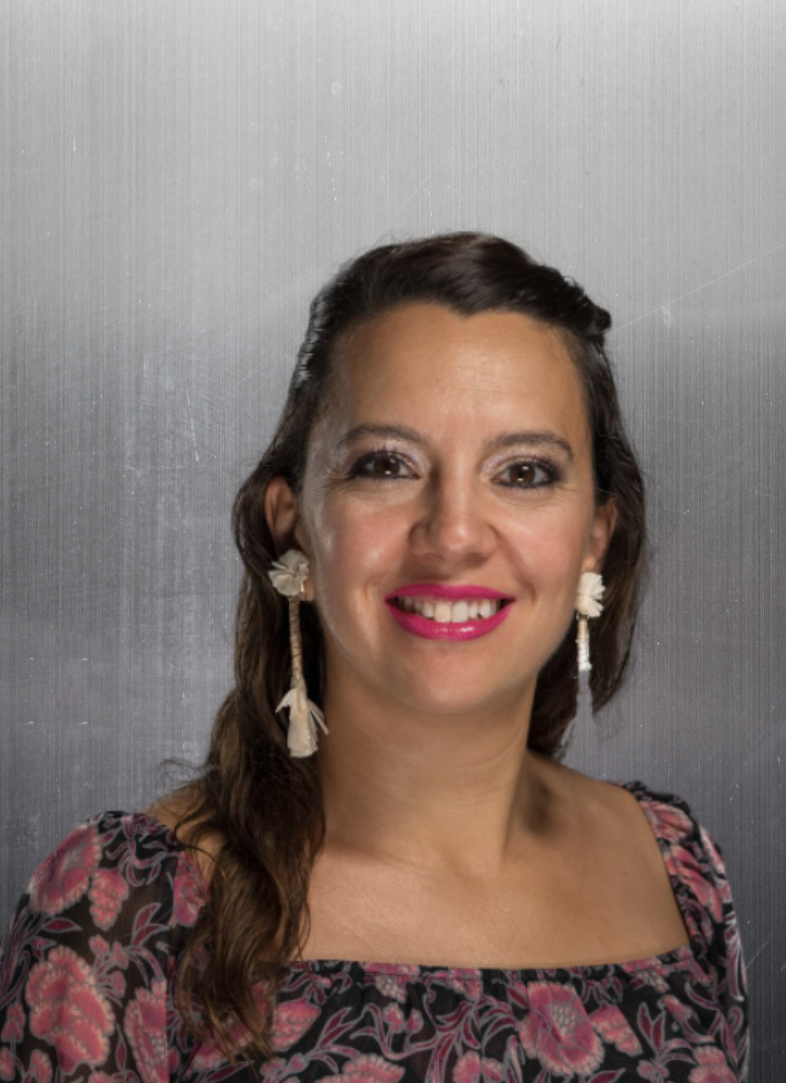 1st year with Saint Raphael Roofing
10+ years in banking and finance
Safety: The safety of our customers, employees, and community is of the utmost importance.
Customer Satisfaction: Customers are the reason we exist. We strive to be easy to work with and reliable in all ways. We provide high quality products, craftsmanship and outstanding communications.
Respect For All People: We strive to treat all customers, vendors, co-workers, and others as friends and neighbors. We treat them in the same manner as we would like to be treated.
Integrity: Our business is built on trust. We will adhere to all applicable codes and regulations. Our communications with customers, with each other, and with the community will be open and transparent.
Teamwork: We succeed as a team. We must all do our part.