Business Support Coordinator
Reese Delauter, our current Business Support Coordinator at Saint Raphael Roofing, has established a platform in customer service, while assisting gutter division management. Her strong work ethic and desire to contribute to the success of our organization is clearly shown in her moving from Receptionist to assisting our productions across Saint Raphael Roofing.
True to the Saint Raphael mission, Reese delivers consistent customer satisfaction through building lasting relationships with our clients and suppliers.
Reese relocated from Tennessee to the Fort Myers area, and she is furthering her education at Florida Southwestern in Civil Engineering. When not working, Reese enjoys spending her time with her two dogs, traveling, and staying active under the Florida sun.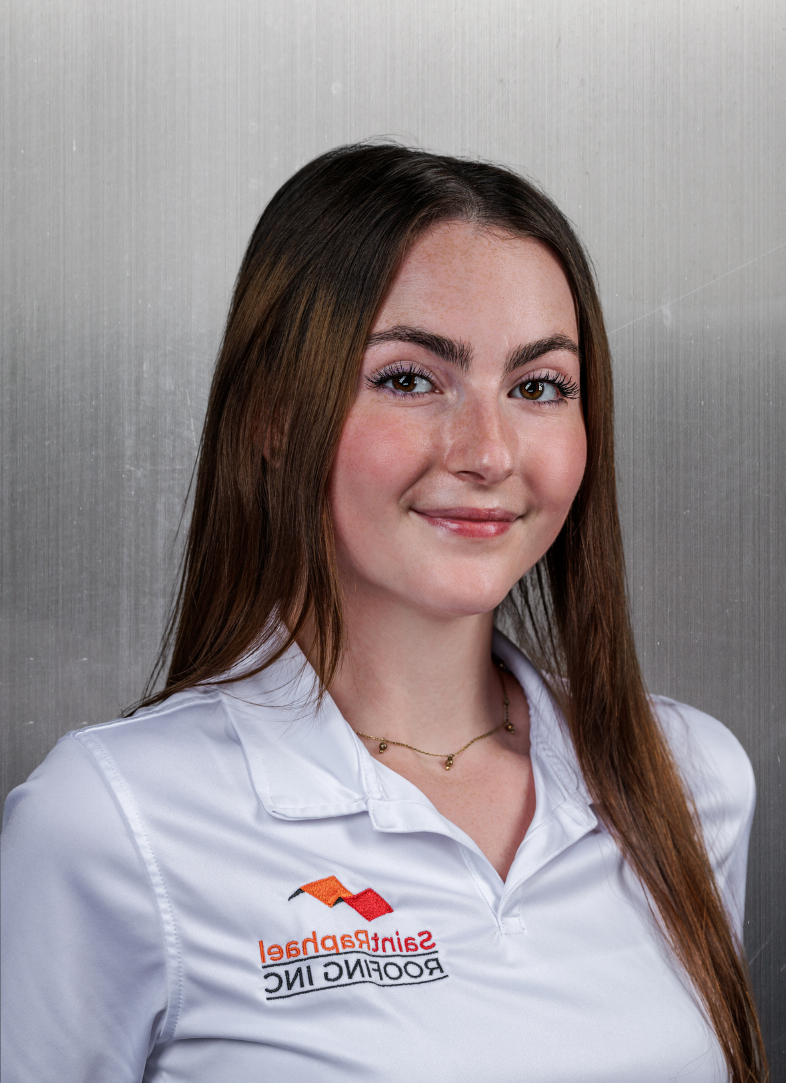 Safety: The safety of our customers, employees, and community is of the utmost importance.
Customer Satisfaction: Customers are the reason we exist. We strive to be easy to work with and reliable in all ways. We provide high quality products, craftsmanship and outstanding communications.
Respect For All People: We strive to treat all customers, vendors, co-workers, and others as friends and neighbors. We treat them in the same manner as we would like to be treated.
Integrity: Our business is built on trust. We will adhere to all applicable codes and regulations. Our communications with customers, with each other, and with the community will be open and transparent.
Teamwork: We succeed as a team. We must all do our part.